Biolane Skin Freshening Fragrance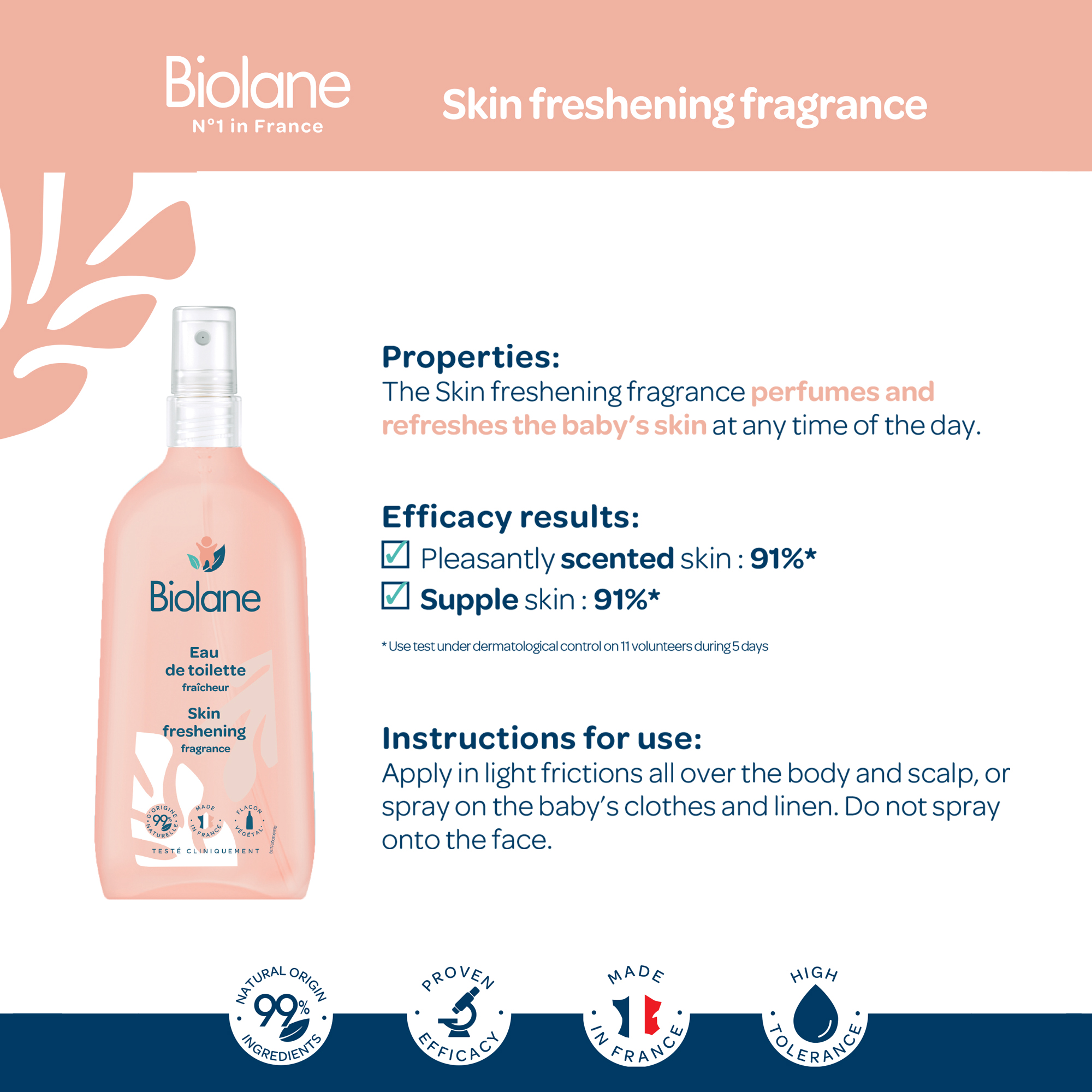 Properties
A formula specially designed to complete baby's hygiene and pleasantly refresh baby throughout the day.
Its delicate citrus and very flower-scented perfume, based on honeysuckle and sweet peas makes baby's skin care a unique moment of freshness and pleasure. It's the little final touch which ensure baby's beauty!!!
Rich in provitamin B5, it is used to soften the epidermis and ensure its suppleness while preserving the skin's natural balance.
Biolane Skin Freshening Fragrance can be used in complete safety on newborns.
Tested under dermatological control.
Formulated at Physiological pH.
Alcohol-free, soap-free, paraben-free, phenoxyethanol-free and phthalate-free.
The Biolane benefits
– Ultra-convenient, its spray presentation makes it easy and accurate to apply.
Instructions for use
– After cleaning baby, apply Biolane Skin Freshening Skin Freshening Fragrance, rubbing it gently over the whole body or on baby's clothes and other linen.
– In summer, in the event of excessive perspiration, spray Biolane Skin Freshening Skin Freshening Fragrance to refresh your baby.
– Tip: Don't hesitate to spray Biolane Skin Freshening Fragrance on his little brush before brushing baby's hair. It will help discipline unruly fine hair.
– Do not spray in direction of the face.
---
We Also Recommend